PCB Power Supplies - Power Electronics in the Automotive World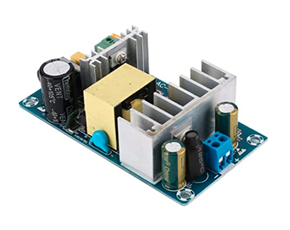 A power supply is the circuit in charge of supplying an electrical power to a circuit. Electronic devices can have two types of power supplies, linear and / or switched.
We can notice for one century all the efforts that are being made towards electricity. Power electronics itself is changing towards a new, more sustainable technological generation.
Tomorrow's transportation will be motivated by electricity with the cars, scooters, bicycles… although the way to obtain that electricity can be done in different ways. At this moment, the vast majority of electric vehicles require an outlet to obtain that electricity to function.
Today there are smart power supply PCBs used to supply power to metering systems in the automotive sector, separating the on-board electrical grid and the source of metering technology. It supports both stationary AC charging mode (230 V) and DC charging mode (on-board source) built into the battery.
The market for electric vehicles is expanding and as a consequence, the market for power PCBs in all types of electric vehicles is growing. In turn, this translates into a growing demand for different materials, laminates, coppers, and surface finishes.
Thicker copper doesn't mean a higher operating temperature is needed. If a higher current handling is needed, you have to increase the copper thickness or width of the traces. Wider traces is not always possible because it increases the size of the PCB.
In fact, the temperature has already risen to 170°C compared to roughly 70°C in the early 2000s, and the automotive industry wants to push it further towards 250°C. Hence, the importance of manufacturing with Thicker copper foils and The selection of the right material with the required properties.
It's important to make a good design where the cooling part is adequate. The substrate is an essential part which has to be chosen carefully. New PCB designs evolve to keep in line with future requirements and new technologies with new emerging semiconductors in the industry.
There is a transition trend towards broadband materials that can tolerate high operating temperatures. Power PCB design must function under the most demanding conditions, ensuring high reliability and long life. PCBs have to meet electromagnetic compatibility (EMI) requirements and ISO / TS 16949 international automotive standards.
Our Recommendations
To achieve efficiency in the FAI (First Article Inspection), we should minimize the loss of energy all the way during the conversion from alternating current to direct current and in voltage regulation that causes some of the energy to be dissipated as heat. Therefore, using adequate copper (both in thickness and in area within the PCB) and a good laminate, will favor a higher efficiency of the FAI.
With the experience we have on power PCBs, Vipcircuit could advise the client during the design phase in the choice of materials, copper thicknesses, surface finishes, etc. providing solutions to each personal need. Given the pace of change and technology, it is important to be at the forefront of the sector, advancing technologically every day.
Recommendation 1: The substrates you use must have passed rigorous tests such as "thermal cycling", "thermal shock" and "temperature humidity".
Recommendation 2: Base coppers are thicker, to resist high temperatures, frequencies and current variations. Do not hesitate to increase the copper thickness. Use a thicker base copper which can handle more current and can also be used as heatsink. We Recommend to use some tools to calculate the current a certain trace width in combination with thickness can handle. It'll also tell you how much the temperature will increase. You could ask us or use this, SATURN PCB Toolkit. Thicker base copper cannot resist higher temperatures. Copper is copper, it just takes more energy to heat up thicker copper!
Recommendation 3: In order to reduce the temperature of the PCB, consider using a ceramic or aluminium base which can be used as a heatsink.
If you need more information on your own design or with any question about PCB fabrication and PCB assembly(PCBA) ,do not hesitate to contact us. Shenzhen Vip Circuit Co., Ltd.