IPC standards and origin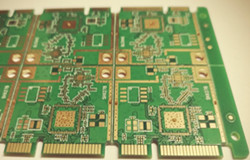 IPC -Institute Of Printed Circuits, International Electronics Industry Association is a global non-profit electronics industry association. IPC was launched in 1957 with 6 PCB manufacturers.
IPC is headquartered in Illinois, Bannockburn, Chinese is headquartered in Qingdao, New Mexico, Taos, Virginia, Arlington, Stockholm, Sweden, India, Bangalore, Moscow and Thailand, Bangkok and other places have offices.
IPC- service object
1.Electronics industry
2.Electronic circuit design
3.printed circuit industry
4.Electronic assembly industry
5.OEMs, EMS, Suppliers, Trainers, Labs, Service Providers
Why use IPC standards
1. master the quality and reliability of the final product:
Quality and reliability is the cornerstone of maintaining market competitiveness, but also the company's reputation and profitability is also crucial. Throughout the production process, through the implementation of IPC standards, your company's products have better performance and longer service life.
2. improve communication with suppliers and employees:
The IPC standard is the standard used by your competitors, suppliers and EMS manufacturers. At work, an existing IPC standard can become a "common language" - the language of the global electronics industry. In addition, the use of IPC standard can eliminate the confusion of employees, because they know their work needs to meet the standard requirements
3.help control costs:
If your design is in line with the IPC standard, and your production process and quality control are in accordance with IPC standards, then your production will be able to minimize delays, rework and scrap.
IPC standards
IPC-M-105 Rigid Printed Board Manual
IPC-D-325A Documentation Requirements for Printed Boards
IPC-PE-740A Troubleshooting for Printed Board Manufacture and Assembly
IPC-6010 Series IPC-6010 Qualification and Performance Series
IPC-6011 Generic Performance Specification for Printed Boards
IPC-6013A Qualification & Performance Specification for Flexible Printed Boards (Includes Amendment 1)
IPC-6016 Qualification & Performance Specification for High Density Interconnect (HDI) Layers or Boards
IPC-6012A-AM Qualification and Performance Specification for Rigid Printed Boards, Includes Amendment 1
IPC-6018A Microwave End Product Board Inspection and Tech
IPC-6015 Qualification & Performance Specification for Organic Multichip Module (MCM-L) Mounting and Interconnections
IPC-A-600G Acceptability of Printed Boards
IPC-QE-605A  Printed Board Quality Evaluation Handbook
IPC-HM-860 Specification for Multilayer Hybrid Circuits
IPC-TF-870 Qualification and Performance of Polymer Thick Film Printed Boards
IPC-ML-960 Qualification and Performance Specification for Mass Lamination Panels for Multilayer printed Boards
IPC-TR-481 Results of Multilayer Tests Program Round Robin
IPC-TR-551 Quality Assessment of Printed Boards Used for Mounting and Interconnecting Electronic Components
IPC-TR-579 Round Robin Reliability Evaluation of Small Diameter Plated Through Holes in PCBs
IPC-4552 Specification for Electroless Nickel/Immersion Gold(ENIG) Plating for Printed Circuit Boards
IPC-DR-572 Drilling Guidelines for Printed Boards
IT-95080 Improvements/Alternatives to Mechanical Drilling of PCB Vias
IPC-NC-349 Computer Numerical Control Formatting for Drillers and Routers
IPC-SM-839 Pre & Post Solder Mask Application Cleaning Guidelines
IPC-HDI-1 High Density Interconnect Microvia Technology Compendium
IPC/JPCA-4104 Specification for High Density Interconnect (HDI) and Microvia Materials
IPC-6016 Qualification & Performance Specification for High Density Interconnect (HDI) Layers or Boards
IPC/JPCA-6801 IPC/JPCA Terms & Definitions, Test Methods, and Design Examples for Build-Up/High Density Interconnection
IPC-DD-135 Qualification Testing for Deposited Organic Interlayer Dielectric Materials for Multichip Modules
IT-96060 High Density PCB Microvia Evaluation (October Project), Phase I, Round 1
IT-97071 High Density PCB Microvia Evaluation, Phase I, Round 2
IT-30101 High Density PCB Microvia Evaluation, Phase I, Round 3
IT-98123 Microvia Manufacturing Technology Cost Analysis Report
IPC-2141 Controlled Impedance Circuit Boards & High Speed Logic Design
IPC-2252 Design Guide for RF/Microwave Circuit Boards
IPC-4103 Specification for Base Materials for High Speed/High Frequency Applications
IPC-6018A Microwave End Product Board Inspection and Test
IPC-D-317A Design Guidelines for Electronic Packaging Utilizing High Speed Techniques
IPC-M-102 Flexible Circuits Compendium
IPC-4202 Flexible Base Dielectrics for Use in Flexible Printed Circuitry
IPC-4203 Adhesive Coated Dielectric Films for Use as Cover Sheets for Flexible Printed Circuitry and Flexible Adhesive Bonding Films
IPC-4204 Flexible Metal-Clad Dielectrics for Use in Fabrication of Flexible Printed Circuitry
IPC-6013-K Qualification & Performance Specification for Flexible Printed Boards & Amendment 1
IPC/JPCA-6202 IPC/JPCA Performance Guide Manual for Single- and Double-Sided Flexible Printed Wiring Boards
IPC-FA-251 Guidelines for Assembly of Single- and Double-Sided Flex Circuits
IPC-FC-234 Composite Metallic Materials Specification for Printed Wiring Boards
IPC-MB-380 Guidelines for Molded Interconnection Devices
IPC-M-107 Standards for Printed Board Materials Manual
IPC-MI-660 Incoming Inspection of Raw Materials Manual
IPC-4101A Specifications for Base Materials for Rigid and Multilayer Printed Boards
IPC-4121 Guidelines for Selecting Core Construction for Multilayer Printed Wiring Board Applications
IPC-4562 Metal Foil for Printed Wiring Applications
IPC-CF-148A Resin Coated Metal for Printed Boards
IPC-CF-152B Composite Metallic Materials Specification for Printed Wiring Boards
IPC-TR-482 New Developments in Thin Copper Foils
IPC-TR-484 Results of IPC Copper Foil Ductility Round Robin Study
IPC-TR-485 Results of Copper Foil Rupture Strength Test Round Robin Study
IPC-4412 Specification for Finished Fabric Woven from "E" Glass for Printed Boards
IPC-4130 Specification & Characterization Methods for Nonwoven "E" Glass Materials
IPC-4110 Specification and Characterization Methods for Nonwoven Cellulose Based Paper for Printed Boards
IPC-4411-K Specification and Characterization Methods for Non-Woven Para-Aramid Reinforcement, with Amendment 1
IPC-4411-AM1 Specification and Characterization Methods for Non-Woven Para-Aramid Reinforcement, Amendment 1
IPC-SG-141 Specification for Finished Fabric Woven from "S" Glass for Printed Boards
IPC-A-142 Specification for Finished Fabric Woven from Aramid for Printed Boards
IPC-QF-143 Specification for Finished Fabric Woven from Quartz (Pure Fused Silica) for Printed Boards
IPC-2524 PWB Fabrication Data Quality Rating System
IPC-9151A Printed Board Process, Capability, Quality and Relative Reliability Benchmark Test Standard and Database
IPC-9191 General Guidelines for Implementation of Statistical Process Control (SPC)
IPC-9199 Statistical Process Control (SPC) Quality Rating
IPC-9252 Guidelines and Requirements for Electrical Testing of Unpopulated Printed Boards
IT-97061 PWB Hole to Land Misregistration: Causes and Reliability
IT-98103 Reliability of Misregistered and Landless Innerlayer Interconnects in Thick Panels
IPC-MS-810 Guidelines for High Volume Microsection
IPC-QL-653A Certification of Facilities that Inspect/Test Printed Boards, Components & Materials
IPC-TR-483 Dimensional Stability Testing of Thin Laminates-Report on Phase 1 & 2 International Round Robin Test
IPC-TR-486 Round Robin Study to Correlate IST & Microsectioning Evaluations for Inner-Layer Separation